INTRODUCING Dr. David McLaughlan and Sarah Macklin
To find the perfect balance in the circle of fitness, wellness and healthy living, AMCK FIT is joined by two wellbeing specialists with years of experience in both the medical and fashion industries.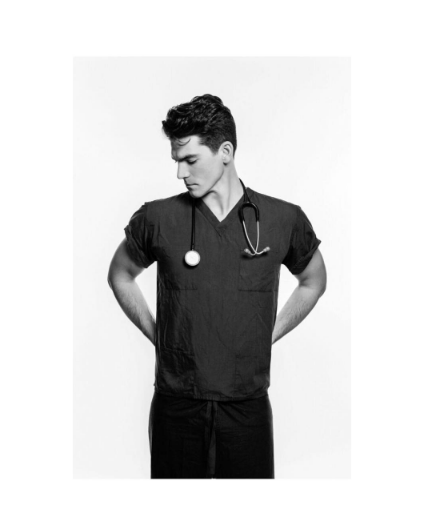 MBChB BMSc (hons) MRPsych
Dr. David McLaughlan has been a practising NHS doctor for almost 10 years and is a specialist in mental health and wellbeing, including the science of sleep and addiction.
Whilst studying at medical school, Dr. David undertook an additional degree in Neuroscience for which he received a BMSc with honours, alongside working as a model shooting campaigns and walking runways around the world.
Throughout his career, Dr. David has been awarded a number of academic prizes and accolades, including a research fellowship from the Institute of Psychiatry, Psychology and Neuroscience. He has presented his work at a number of conferences, most recently at the International Congress of the Royal College of Psychiatrists.
He is an exciting and dynamic public speaker with a true affinity for public education and the nurturing of creative minds.
Nutritionist Sarah Ann Macklin began her career as a successful British model and with over 10-years in the industry, has worked with the crème de la crème in fashion, having shot for Harpers Bazaar, Burberry, Vogue and Esquire.
Having always had an innate interest in nutrition, Sarah embarked on a BSc in Human Nutrition in 2013, with the aim of transforming the fashion industry by educating agencies and both male and female models on the importance of eating well.